Hong Kong Start-up Wants to Put An End to Smartphone Battery Woes
Source: South China Morning Post Published : 8 Sep, 2017
App-based power bank rental service MobiJuce to launch with 15 locations in October.
A Hong Kong start-up hopes it has the cure for the panic faced by smartphone users when their devices run out of power and they have no way to charge their phones while on the move.
MobiJuce, developed by Silicon Valley veterans, is launching an app-based power bank rental service in October, and hopes to make the service available at over 1,000 locations by early next year – including retail shops, convenience stores, transportation stations, shopping malls and restaurants.

A poll this year of 1,100 Hong Kong smartphone users on power bank usage found that 84 per cent of respondents ran out of battery on their devices at least once a week.
The survey also found that 66 per cent would pay to rent a power bank if it meant they did not have to stay in one place to charge their device.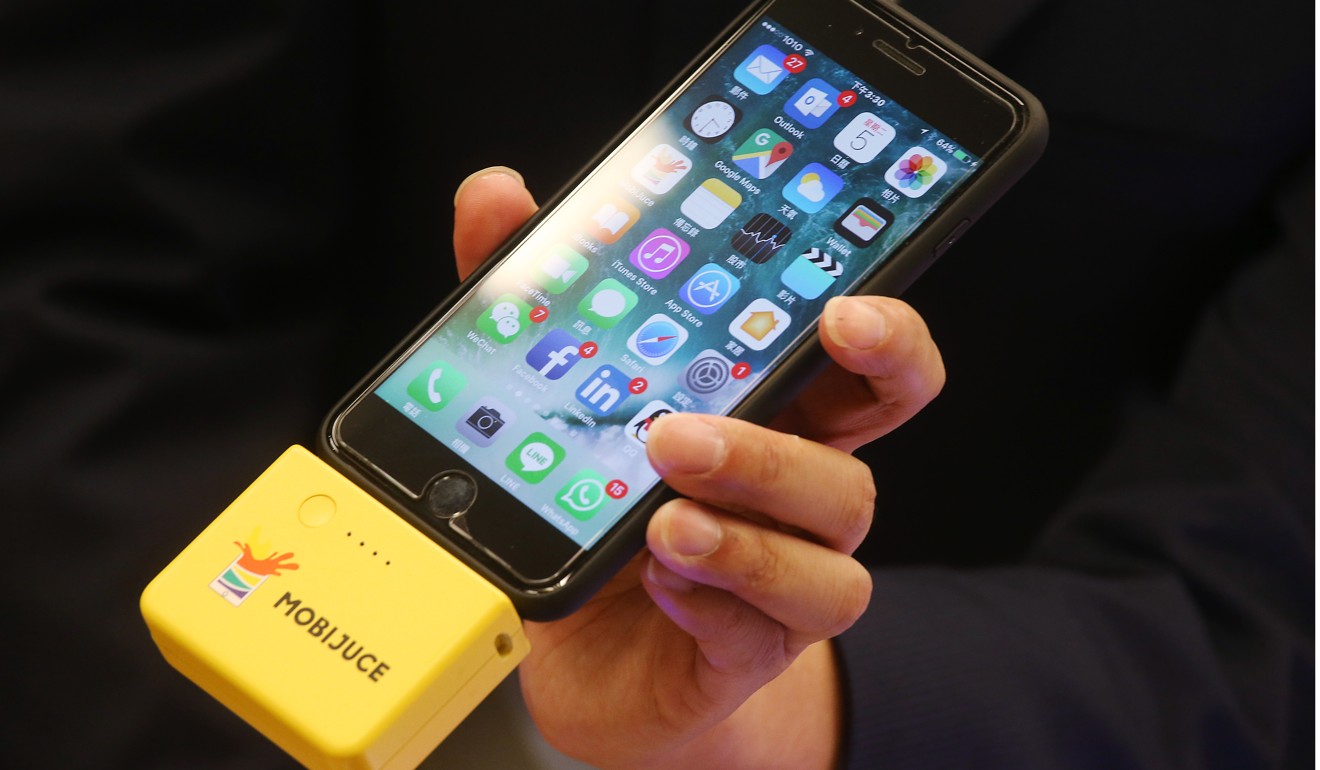 "[They] could be in the middle of sending [an important message] or they may have to meet someone very urgently, and they run out of battery and are willing to pay," MobiJuce chief operating officer Joseph Yuen Nim-cho said.
Current recharging solutions require users to stay stationary or return a borrowed or rented power bank to the same place where it was picked up, keeping users from continuing their journey until their device is recharged.
Borrowing ideas from shared economy concepts, MobiJuce produced a solution which will allow smartphones users to rent a power bank and return it at a different location.
After users download the MobiJuce app, the software will direct them to the nearest "JuceBox" – which houses power banks for rent. After users scan the QR code on the JuceBox, a power bank will pop out.
The devices will cost HK$2 for every 30 minutes of use, capped at HK$20 per day. When users want to return a power bank, they can use the app to find the nearest location to drop it off.
If a power bank is not returned within 48 hours, the app will sell it to the user for HK$129.
Users will have to top-up their account using a credit card.
Power banks will be iPhone lightning connector, micro-USB and USB-C compatible and will have a capacity of 10,000 mAh – enough for two or three full charges.
MobiJuce will launch with 15 locations next month.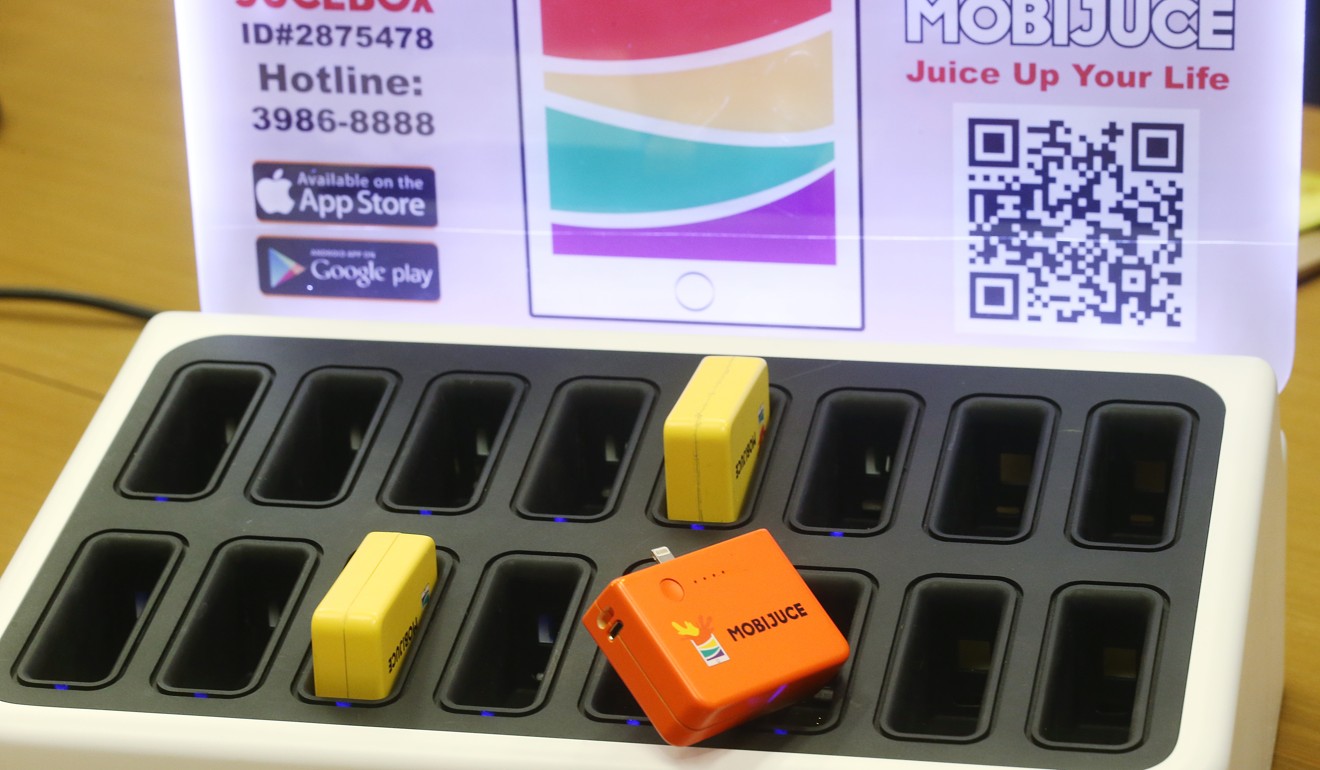 Yuen said that users picking up or dropping off power banks would increase foot traffic to stores where the boxes were located. The app will also send users targeted offers, such as discounts on products in the shop.
The company has drawn the support of the city's economic development authority, InvestHK, which called it a "truly Hong Kong-based start-up".
"The story of MobiJuce is a strong case showing Hong Kong's unique appeal to many innovative and aspiring entrepreneurs," a spokesman said.
"It takes advantage of Hong Kong's proximity to the manufacturing base in southern China, whereas the city's diversified retail scenes and high rate of mobile phone usage combine to offer a unique platform for MobiJuce to roll out its unprecedented business model."
Yuen said Hong Kong was the ideal location for their start-up product launch because of the city's high density and how it had one of the highest smartphone penetration rates in the world.